Burna Boy — Love, Damini
By Willie Witten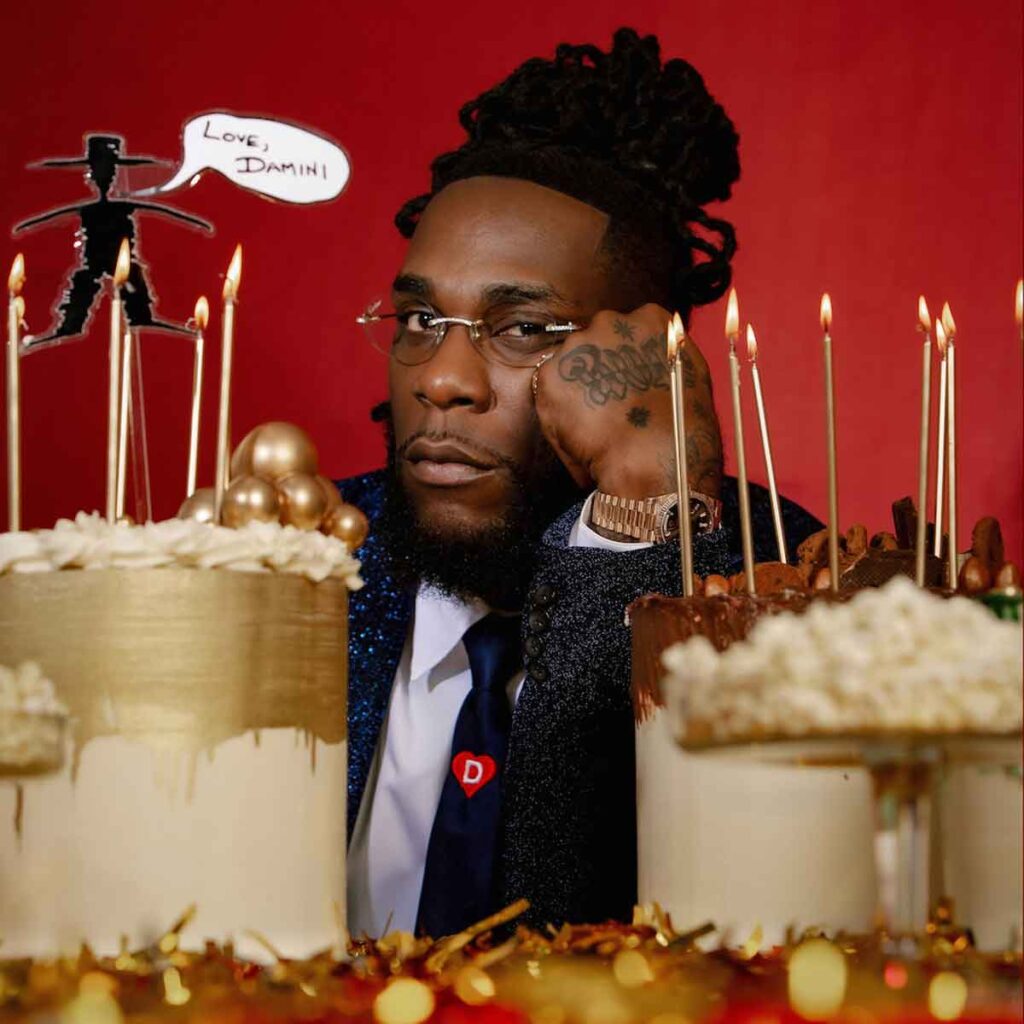 As its name suggests, Burna Boy's newest album, Love, Damini, doubles as a musical letter of sorts, delving into emotions and deeper subject matter than previous releases. Spread even further across the myriad genres Burna Boy regularly pulls from, the ambitious effort overextends itself, resulting in an uneven listen that contains a few gems, but also a handful of filler and a couple regrettable tracks.
Hewing closely to dancehall afrobeat and a melding of rap and reggae, the first half of the album plays to Burna Boy's strengths. "Science," "Jagale," "It's Plenty," and the single "Kilometre," delight with their infectious grooves and singable refrains, with a few nods to throwback R&B and a sprinkling of retro sounds and shimmering keys for good measure.
The second half of the set meanders its way through a patchwork of collaborations and artistic messages, including the confusing "How Bad Could It Be," which wastes time with a few spoken-word segments centered around the topic of mental health. And besides "Cloak & Dagger (feat. J. Hus)," the collaborations neither showcase the guest nor do they discover any creative synergies. Burna Boy deserves plaudits for his attempts at artistic expansion, but it is his danceable modern-reggae numbers that keep Love, Damini afloat. In spite of the miscues, the album still works, buoyed by a handful of very bright moments.